Events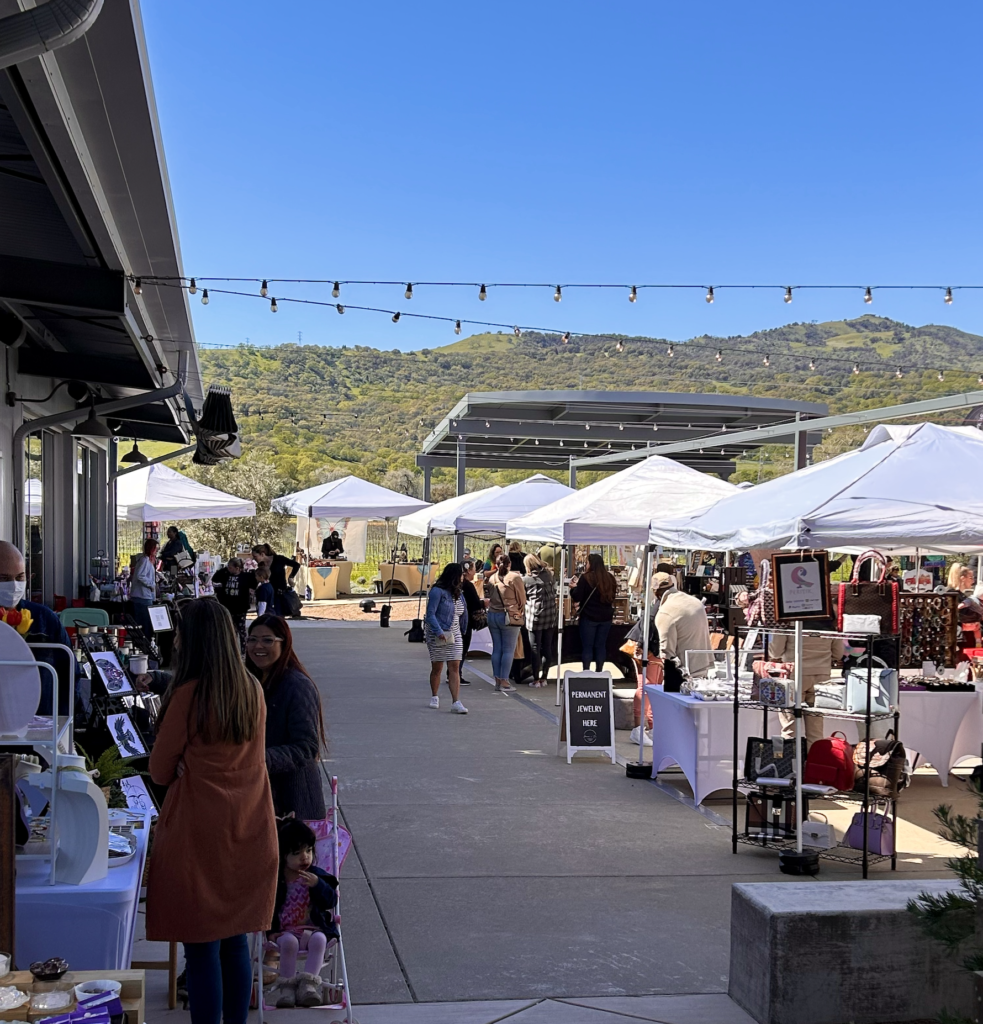 FALL ARTISAN MARKET: October
Sunday, October 29th
11am-3pm
4949 Suisun Valley Rd.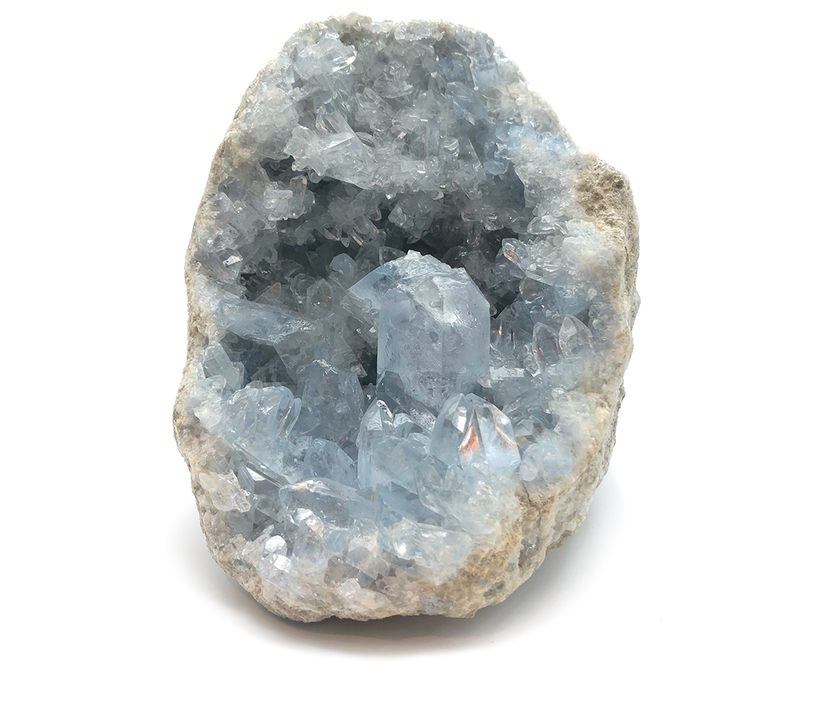 Gem & Mineral Show
Sunday, November 5th
10am-4pm
4949 Suisun Valley Rd.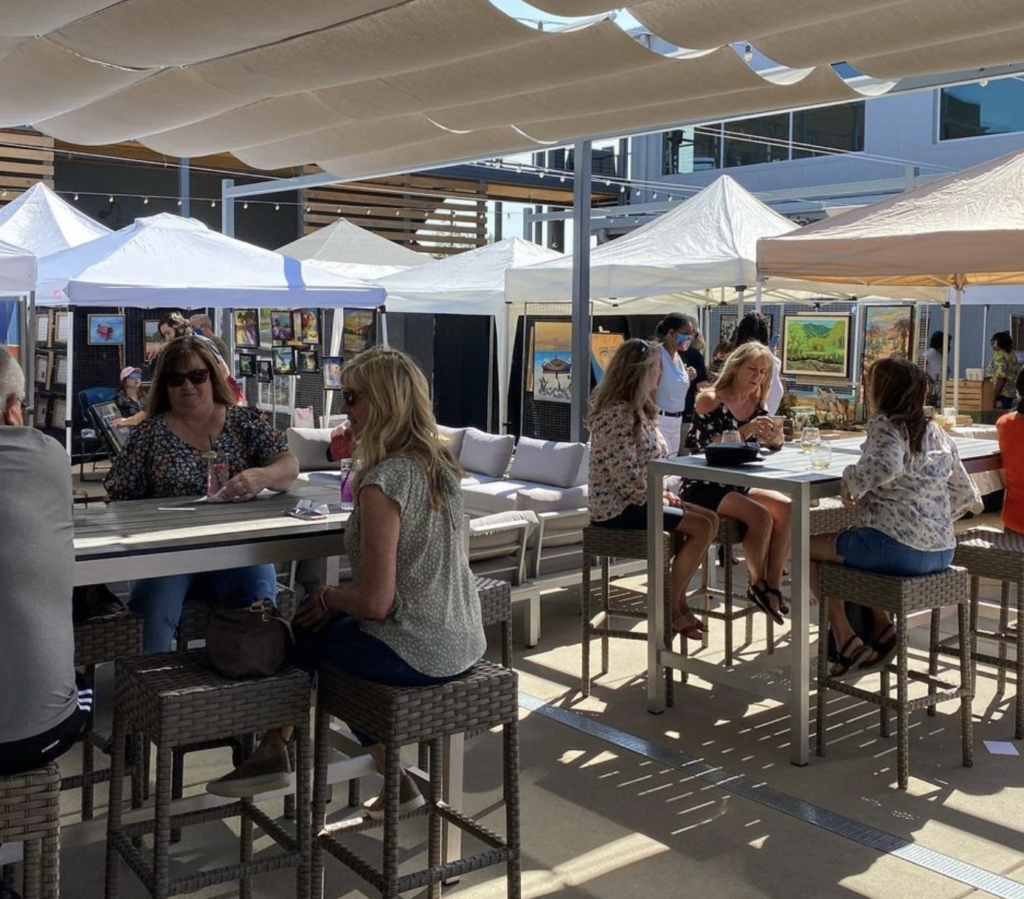 BLACK FRIDAY ART MARKET
Friday-Sunday
November 24th (11am-7pm), Saturday & Sunday 25-26th (11am-4pm)
4949 Suisun Valley Rd.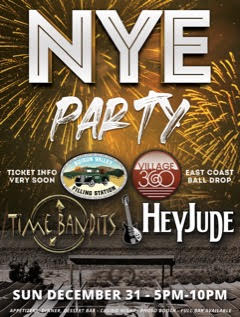 NYE Event: Village 360 x The Filling Station
Sunday, December 31st 5-10pm (East Coast Ball Drop)
Performances by the Time Bandits and Hey Jude, casino night, bourbon and cigar lounge, and tons of food and drinks to go around!
PRESALE October 23-November 15: $159
Purchase your tickets here!
21+ ONLY
December

2023

Mon
Tue
Wed
Thu
Fri
Sat
Sun

1

Lunch at The Landing

Friday Dinner

Live Music

• • •

2

Wellness Class: Flow & Let Go

Lunch at The Landing

• •

3

Wellness Class: Flow and Let Go

Sunday Brunch

• •

4

Lunch at The Landing

Wellness Class: Yoga for Every Body

• •

5

Wellness Class: Mat Pilates/Yoga Fusion

Lunch at The Landing

Wellness Class: Yoga for Every Body

Wellness Class: Candlelight Restorative & Yin

• • • •

6

Lunch at The Landing

Wellness Class: Yoga for Every Body

Wellness Class: Candlelight Restorative and Yin

• • •

7

Wellness Class: Mat Pilates/Yoga Fusion

Lunch at The Landing

Wellness Class: Yoga for Every Body

• • •

8

Lunch at The Landing

Friday Dinner

Live Music

• • •

9

Wellness Class: Flow & Let Go

Lunch at The Landing

• •

10

Wellness Class: Flow and Let Go

Sunday Brunch

• •

11

Lunch at The Landing

Wellness Class: Yoga for Every Body

• •

12

Wellness Class: Mat Pilates/Yoga Fusion

Lunch at The Landing

Wellness Class: Yoga for Every Body

Wellness Class: Candlelight Restorative & Yin

• • • •

13

Lunch at The Landing

Wellness Class: Yoga for Every Body

Wellness Class: Candlelight Restorative and Yin

• • •

14

Wellness Class: Mat Pilates/Yoga Fusion

Lunch at The Landing

Wellness Class: Yoga for Every Body

• • •

15

Lunch at The Landing

Friday Dinner

Live Music

• • •

16

Wellness Class: Flow & Let Go

Lunch at The Landing

• •

17

Wellness Class: Flow and Let Go

Sunday Brunch

• •

18

Lunch at The Landing

Wellness Class: Yoga for Every Body

• •

19

Wellness Class: Mat Pilates/Yoga Fusion

Lunch at The Landing

Wellness Class: Yoga for Every Body

Wellness Class: Candlelight Restorative & Yin

• • • •

20

Lunch at The Landing

Wellness Class: Yoga for Every Body

Wellness Class: Candlelight Restorative and Yin

• • •

21

Wellness Class: Mat Pilates/Yoga Fusion

Lunch at The Landing

Wellness Class: Yoga for Every Body

• • •

22

Lunch at The Landing

Friday Dinner

Live Music

• • •

23

Wellness Class: Flow & Let Go

Lunch at The Landing

• •

24

Wellness Class: Flow and Let Go

Sunday Brunch

Last Sunday Artisan Fair

• • •

25

Lunch at The Landing

Wellness Class: Yoga for Every Body

• •

26

Wellness Class: Mat Pilates/Yoga Fusion

Lunch at The Landing

Wellness Class: Yoga for Every Body

Wellness Class: Candlelight Restorative & Yin

• • • •

27

Lunch at The Landing

Wellness Class: Yoga for Every Body

Wellness Class: Candlelight Restorative and Yin

• • •

28

Wellness Class: Mat Pilates/Yoga Fusion

Lunch at The Landing

Wellness Class: Yoga for Every Body

• • •

29

Lunch at The Landing

Friday Dinner

Live Music

• • •

30

Wellness Class: Flow & Let Go

Lunch at The Landing

• •

31

Wellness Class: Flow and Let Go

Sunday Brunch

• •